Under the HKU-Jockey Club Nurturing Global Leaders Programme (NGL), a group of student volunteers from the University of Hong Kong (HKU) has come to Myanmar this summer, starting from June to August, to teach students in different schools and education centres.
Every two volunteers are teamed up to co-teach in a number of teaching centres and schools, which are located in Hpa-an, Kalaw, Nyaung Shwe and Yangon respectively. Each pair of volunteers is assigned to one school and will work for two months. For the students, their education level varies a lot, ranging from primary school to university. From Monday to Thursday, the volunteers teach the four skills of English language, including reading, writing, listening and speaking. 
 
"The lessons help to improve my English, especially for my speaking. I have to present my ideas using English in front of the class and discuss with other students," 17-year-old Suzy, who is studying in university in Myanmar, said. The theory of practice makes perfect works here. The volunteers design quizzes to evaluate their English proficiency and worksheets accordingly. They also request the students to do presentations for every lesson. 
Apart from the enhancement of language ability, the volunteers help to boost the confidence of the Myanmar students. "Sometimes, I feel shy when I am standing in front of the class. But after the lessons, I am more comfortable and courageous to express my opinions in English," Suzy added. 
Fiona Tin, a Chinese volunteer student from HKU, also took one of her students, Nero, to a demonstration. "He is very shy at first. But after we teach him the speaking strategies in English, he becomes a lot more active and confident now."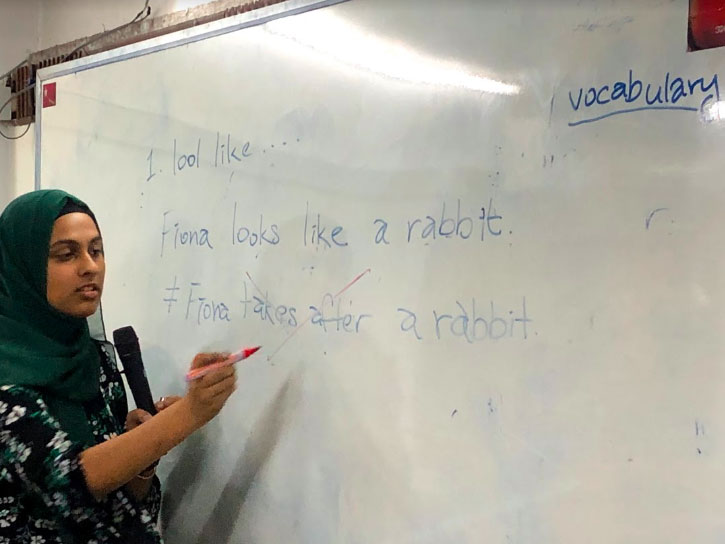 The NGL program is a volunteering program launched by the University of Hong Kong and funded by The Hong Kong Jockey Club Charities Trust since 2017. One of the countries working with the program in Myanmar. NGL aims to nurture future leaders for Hong Kong and other countries, providing chances for the volunteers in Hong Kong and children being taught in other countries like Myanmar to understand foreign culture and cultivate their global vision.
The benefits are not confined to Myanmar teens. The volunteers have also developed their mentorship prowess during the NGL program. "Before coming here, we had 4-days training. We learn to do analysis on students and different ways to deliver knowledge. It helps to build up my coaching skills," Ivan Tsim, another volunteer instructor, said.
The volunteers utilize their talents and knowledge to contribute to the community in Myanmar, bringing educational and social benefits to society. "I believe knowledge is empowerment. I feel pleased that I can influence others' lives with what I possess," Fiona emphasized.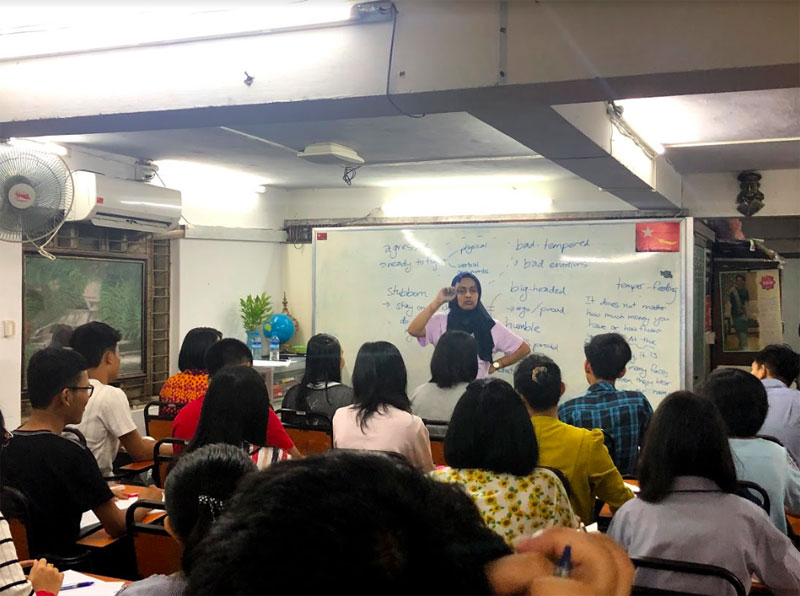 On every Friday, the volunteers go out with the students to have fun. Not only can this enable them to establish friendships, but also equip them with multicultural understanding. "To them, we are from the outside world. We are the eye-openers for them. We can also know more about Burmese culture," she said. "For example, we did a discussion on the comparison between Hong Kong and Yangon last week." As a foreigner, their involvement in Myanmar's education urges mutual awareness and appreciation of distinctive culture. 
"In Myanmar, many students are still bad at English and their language ability is still beyond the standard, even though they have received an education. After attending secondary school, many just get into working life. I am enthusiastic to help them," Ivan said.
The volunteer teaching can be a life-changing turning point for some students.  Some students are enlightened by the volunteers and strive hard to accomplish higher, further and more. Patrick Deslog, one of the directors of the program, cited the miraculous story of a Myanmar girl, who was taught by the HKU volunteers in Hpa-an a few years ago.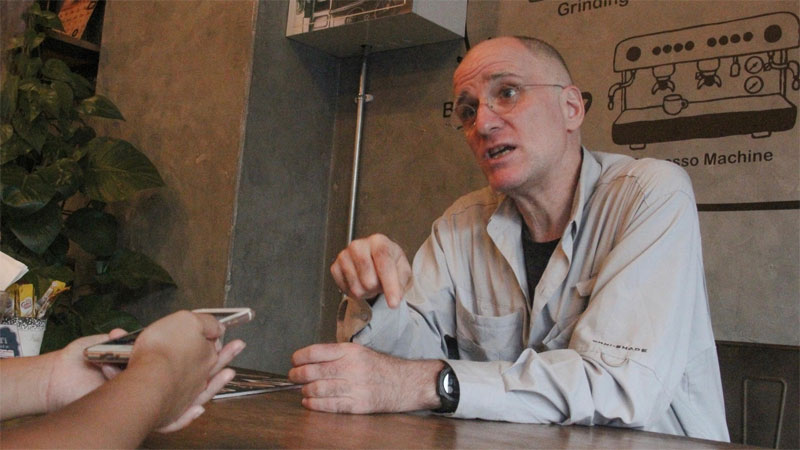 "Eisan studied in a school there and one of our coordinators went there to teach her school in summer. She then received a scholarship from her school and went to HKU to complete her undergraduate degree. She participated in this program last year as a volunteer. Now, she is working for me and is one of the coordinators of NGL as well." Eisan has transformed her role from students to volunteers, and finally to an organizer. The power of volunteer education can never be underestimated. 
The free teaching from foreigners is strong medicine to education in Myanmar. NGL program is only one of them. The Myanmar students have applied for these free courses in the education centres and schools themselves after or before their lessons in secondary schools and universities ---- in the hope to acquire more knowledge. Their endeavours deserve more attention. 
 
"I wish there are more free tutorial lessons offered by different organizations," Suzy said.