Local and international research institutions gathered at the roundtable discussion called Myanmar Knowledge Hub hosted by Canada's International Development Research Centre this week.
They shared their initial finding and ongoing work to get a chance to pause and reflect on pressing challenges faced by Myanmar now. One topic was gender inequality.
Through the interviews with panelists, we could take a glimpse into how far away is gender equality during recent social, political, and economic upheavals with the understanding of the context of the community.
"Most people simply assume that gender equality is a women's issue. They think it is only for women's rights and the status of women. But, the concept and definition of gender are broader than that," said a research officer at Myanmar Institute of Gender Studies, Wut Hmone Phyu.
This kind of public perception regarding gender can lead to social disintegration, giving no room for society to expand their thoughts and spark discussion with all of the stakeholders.
"We have to count how things impact differently on men and women as well as LGBTIQ people in the discussion," she continued.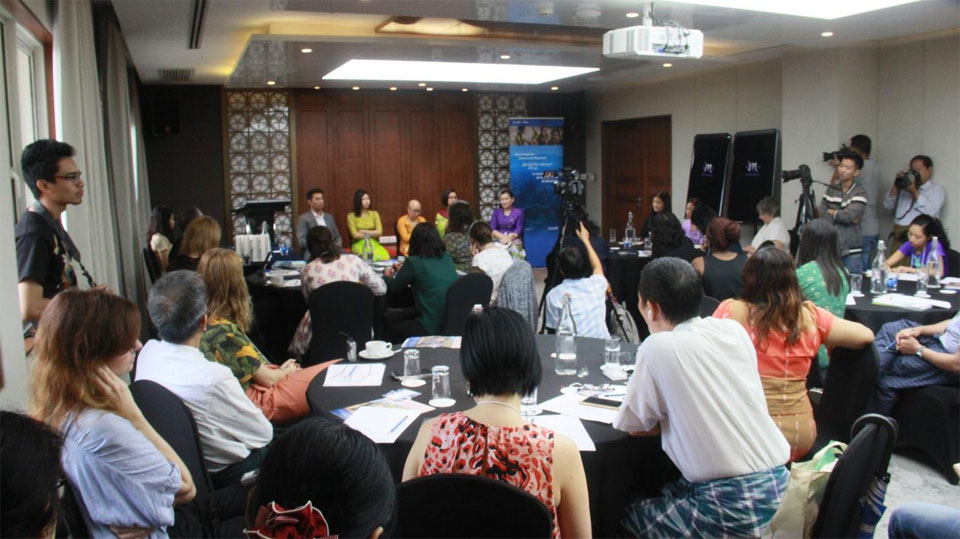 May Sabe Phyu, a director of Gender Equality Network who moderated a panel discussion, said although Myanmar's 2008 Constitution prohibits discrimination based on sex, the legal system is still skewed against women and non-binary people.
"Government and policymakers should give an exact and fair definition of gender equality to make sure any types of discrimination should be punished. Because inequality starts from the way of thinking accepted by society."
Myanmar's gender equality landscape is mixed.
While gender parity has recently improved a lot, women still experience marginalization in various sectors.
According to Human Development Report 2018 published by the United Nations Development Programme, 10.2 percent of parliamentary seats are held by women. Female participation in the labour market is 51.3 percent compared to 79.9 for men.
"In our country, more than half of the population is women. Women are everywhere. Women can work, go for education, and vote. But in reality, a glass ceiling we have is quite thick. When we are talking about women's participation, it is not about the number of women who can participate, we also need to talk about the quality of the participation: how women's voices are included and how women's opinions are respected in the decision-making process," said May Sabe Phyu.
At the discussion, panelists also spoke their mind about the difficulties they saw and experienced at work.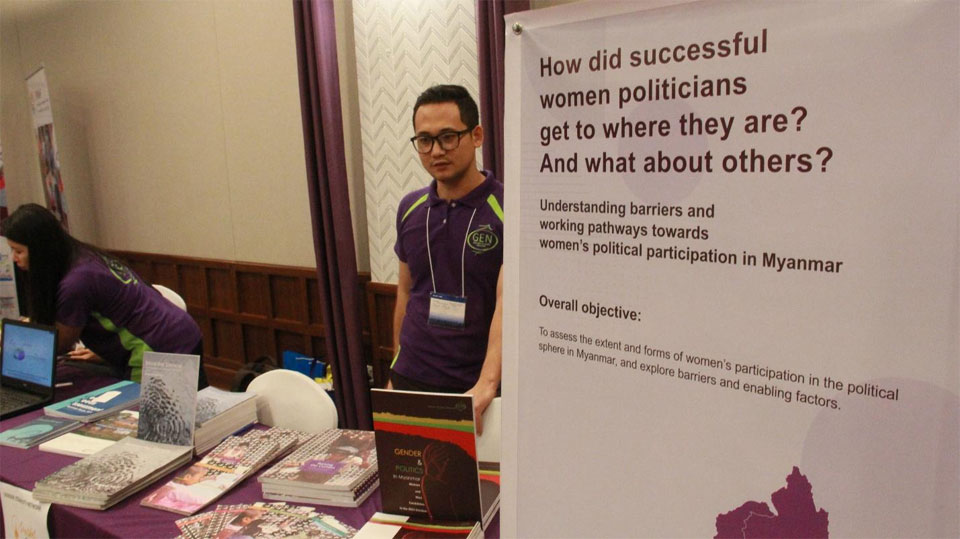 They said female participants who were invited to the meeting or an interview for research rarely spoke up or looked at the men in the place, and it is worse in the rural areas.
"It is social norms and biases deeply rooted in society. Women have been taught to be obedient and submissive, especially to male family members since they were young," May Sabe Phyu explained.
"Also, it supports the overt pervasive gender-based violence. With poor access to justice for victims, widespread silence exacerbates the situation."
Wut Hmone Phyu said even women themselves normalize sexual harassment and violence because they are afraid of being ostracized in their community.
She added: "Despite repeated calls, there is still a lack of the social consensus needed to deal with this problem. I think it is the most sensitive issue that requires urgent attention."
May Sabe Phyu said they would encourage more men to engage in the gender equality discussion.
"Today women are well in attendance, but there are a very few men. We live together in society, so gender equality is not only the responsibility of women. Both women and men should work together to share different experiences, different needs, and challenges and set the gender norm they both will agree."