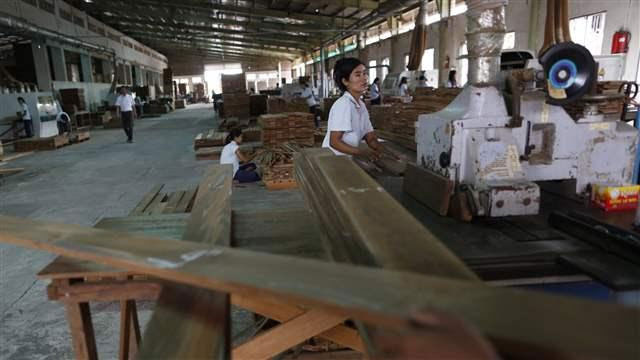 More than 160 business owners in Myanmar and nearly 20 labour groups have submitted letters to the government, objecting to its proposal to increase the daily minimum wage reported RFA on 28 July.
Many of the businesspeople, who work for Chinese, Korean and Myanmar-owned garment factories, one of the largest sources of industrial employment in the country, argue that the increase would make their businesses unsustainable.
Garment factory owners in Yangon division say they cannot pay the proposed daily minimum wage of 3,600 kyats (U.S. $3.11) and can only afford 2,500 kyats (U.S. $2.16).
In addition, trade associations in Myanmar have made efforts to lobby the government for an exemption to the 3,600 kyats daily minimum wage, arguing that a higher minimum wage for garment workers would discourage international investment.
On Tuesday, the U.S.-based Fair Labour Association, a coalition of labours rights groups and manufacturers, sent a letter to Myanmar's Ministry of Labour expressing disagreement with efforts by trade associations to exempt the fast-growing garment sector from paying its workers the proposed minimum wage.
Some international retailers whose goods are manufactured in Myanmar, including the US clothing company Gap Inc. and German sports shoe manufacturer Adidas Group have said a minimum wage of 3,600 kyats (US $3.11) per day is reasonable.