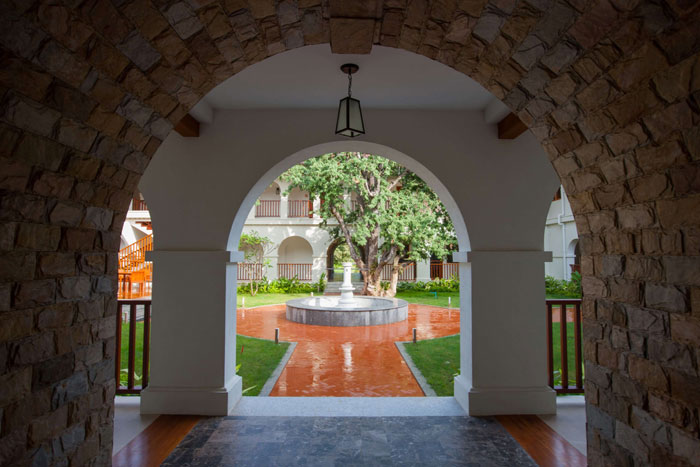 The first upscale hotel to come on line in one of Myanmar's most compelling tourist destinations will officially debut October 1 when the 94-room Sanctum Inle Resort will hold its grand opening on the shores of Inle Lake, according to a press release on 2 August.
"In a region long closed off to the wider world, we're opening the doors on an experience of accommodation that celebrates removal and contemplation," said Philippe Arnaud, the resort's general manager. "Our location invites this sort of mind-set, and our design does, as well."
At 120 square kilometres and 800 meters above sea level, Inle Lake is renowned for its stilted wooden homes, floating vegetable gardens and fishermen, who propel their boats across the water with a singular, one-legged rowing style.
The resort offers four room categories, including a pair of suites with full vistas of the lake, and a window on some of Asia's most remarkable markets, pagodas and stupas. While the rooms range in size from 40 to 150 square meters, all feature lofty ceilings, natural wood floors, plush beds, air-conditioning and cable TV.
The 107-seat Refectory offers a full complement of Shan and Western dishes, and Cloister Bar, an elegant hangout, boasts a selection of Myanmar-brewed beers, international wines and Cuban and Dominican cigars. The resort's Chapter House is a quiet venue with books and board games that can be transformed into a meeting space.
To encourage exploration of the area, the resort's team has developed eight tours ranging from a half-day cycling excursion to Red Mountain Estate winery to a full-day trip to Kakku's ancient temples.
Traditional dancers and musicians from the Shan, Intha and Pao tribes will gather on the property to mark the grand opening and celebrate a sunset barbecue buffet dinner with cocktails and candles floating around the resort's jetty.