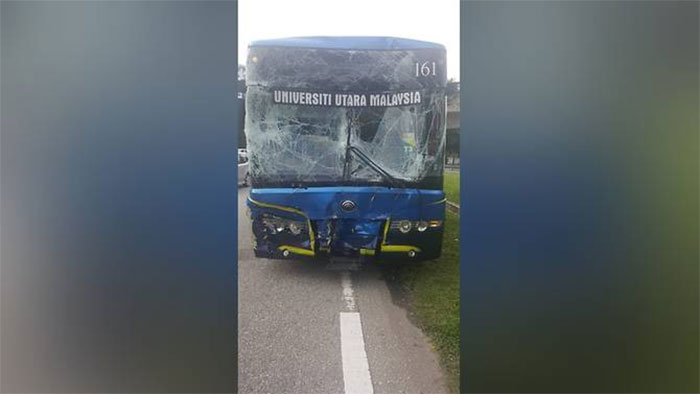 Two Myanmar squash players have pulled out of the Southeast Asian Games doubles competition after they were among eight people hurt in a bus crash on their way to the stadium, organisers said Monday.
Aye Aye Thin and EiEiPyone have withdrawn from the women's doubles and they will also be replaced in the mixed doubles, said the Games' sports and technical committee secretary, Low Beng Choo.
Nobody was seriously hurt in the crash, which police said left eight Myanmar players and a Philippines coach with minor leg injuries. Aye Aye Thin and Ei Ei Pyone are resting at their hotel, Low said in a statement.
Two buses carrying players and officials were on their way to the squash competition when one was forced to brake suddenly, and the other hit it from behind.
The crash forced organisers to suspend the first day's play, although matches finally got underway in the late afternoon.
It wasn't the first transport problem at the SEA Games for Myanmar, whose women's footballers were stranded when their bus driver was arrested for stealing a player's watch, according to reports.
In another mishap, on Sunday, the first full day of competition, Malaysia apologised to Indonesia after organisers printed the Indonesian flag upside-down in a commemorative magazine.
© AFP