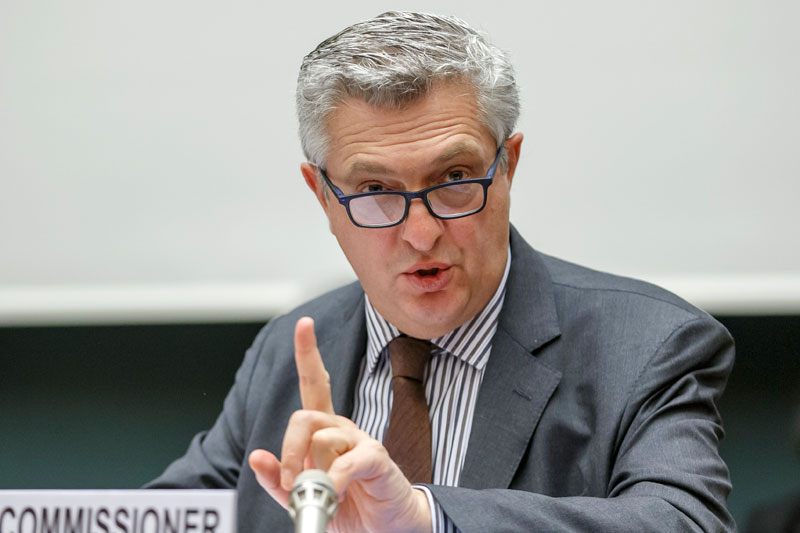 Myanmar must grant citizenship to the Rohingya to allow hundreds of thousands of people from the Muslim minority to return to Rakhine state from where they were driven by an army campaign, the UN refugee chief said Thursday.
"These people cannot remain stateless because this statelessness exposes them to discrimination and abuse, as has been the case in the past," said Filippo Grandi, the UN high commission for refugees.
More than 600,000 Rohingya have fled Rakhine since late August during military operations.
Myanmar authorities say the security crackdown was in response to attacks by Rohingya terrorists on police posts in late August.
"For people to go back and for this return to be sustainable, you need to address the very complex issue of citizenship," Grandi told reporters after addressing the Security Council.
"No return will be sustainable ... if that issue is not unblocked."
Aside from recognizing the Rohingya as citizens, the government must also agree on a development program for Rakhine state, one of the poorest in the country, said Grandi.
The violence has to stop and humanitarian aid workers must be given access to Rakhine to reach those in need after villages were torched and remaining residents face hunger, Grandi said.
Myanmar authorities are in talks with the UN World Food Programme to resume food deliveries in Rakhine, but details on the relief effort have yet to ironed out, he added.
Grandi said the Myanmar government had invited the UN refugee agency to a meeting to discuss the plight of the Rohingya and he expressed hope that this will lead to more cooperation.
© AFP