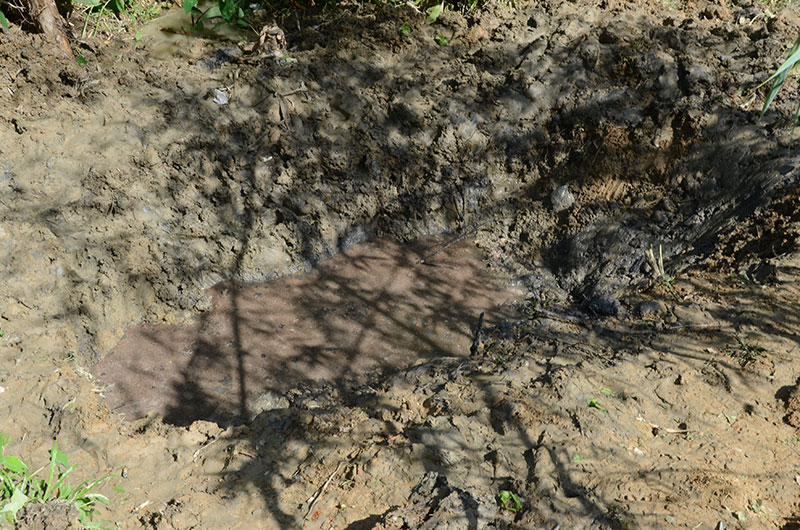 Searchers on Monday found 17 more Hindu bodies in mass graves in Myanmar's Rakhine state, the government said, a day after 28 corpses were exhumed in what the army says is evidence of a massacre by Muslim Rohingya terrorists.
Northern Rakhine has been ravaged by communal violence since Rohingya terrorists staged deadly raids on police posts on August 25, unleashing an army crackdown that has displaced hundreds of thousands of civilians.
The vast majority -- more than 430,000 -- are Rohingya Muslims who have fled across the border to Bangladesh from a military campaign which the UN says likely amounts to ethnic cleansing.
But tens of thousands of ethnic Rakhine Buddhists, and the region's small population of Hindus, have also bolted from their homes, saying they were attacked by theterrorists.
On Sunday, the army said it had discovered two mud pits filled with 28 Hindu corpses -- mostly women and children -- outside the village of Ye Baw Kyaw in northern Rakhine.
Seventeen more bodies were found on Monday, said government spokesman Zaw Htay, blaming the killings on Rohingya terrorists.
Photos posted by the government's Information Committee showed two rows of decomposed bodies laid out across a patch of grass.
Ni Maul, a Hindu leader who joined the search alongside soldiers and police, said the new corpses were of Hindu men aged between 30 and 50 and buried in two pits near the other grave sites.
"We are still searching together with soldiers and police as we believe more than 100 people were killed at that time," he told AFP.
Displaced Hindus from that area, known as Kha Maung Seik, have told AFP that the terrorists stormed their communities on August 25, killing many and taking others into the forest.
They showed AFP a list of 102 people from two villages -- Ye Baw Kyaw, where the bodies were found, and Taung Ywar -- who are feared dead by relatives now sheltering in camps.
Several Hindu women were also abducted by the militants, according to the displaced Hindus, who wept as they recounted the bloodshed.
With the government blocking access to the conflict zone, it is difficult to verify the range of accusations that have intensified ethnic hatreds in Rakhine.
- Ethnic ties shattered -
The focal point of the unrest, northern Rakhine's Maungdaw district, was once home to a fragile mosaic of religious communities, dominated by the Rohingya.
But vast swathes of the border region are now completely emptied of Muslim residents, with nearly 40 percent of Rohingya villages abandoned in under a month.
Frightened and dispossessed ethnic Rakhine Buddhists and Hindus, who have largely fled south, say they see no future alongside their former Muslim neighbours.
"I do not dare go back to the village," said Kyaw Kyaw Naing, one of hundreds of displaced Hindus sheltering in a derelict football stadium in Rakhine's state capital Sittwe.
"We still do not know yet how many of those dead bodies include relatives from our camp," added the 34-year-old, whose Hindu name is Shu Bown.
© AFP