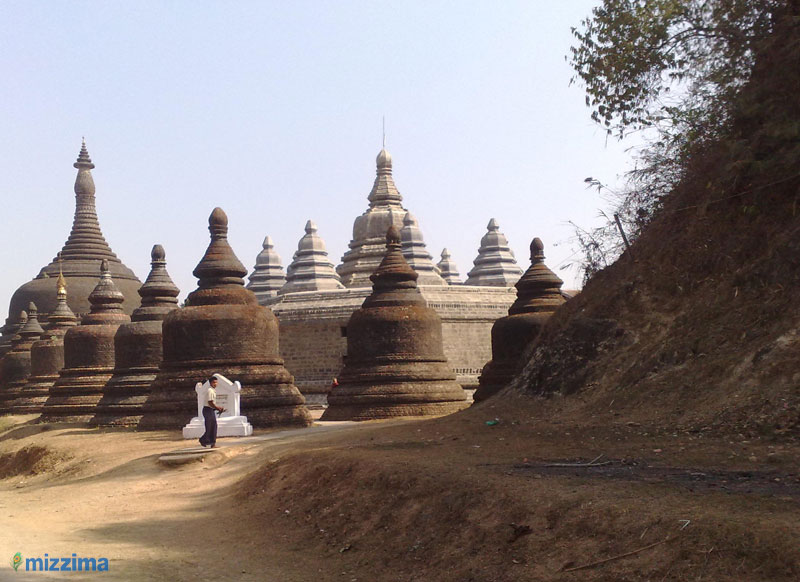 Police arrested 28 people illegally removing earth from the Mrauk-U archaeological site in Arakan State on 5 March, according to U Nyein Lwin, the Director General of the Mrauk-U Archaeology Department.
He said: "I had issued a strict notice prohibiting any digging activity in those ancient areas but they did not follow my direction. So I went to the location along with other officials and finally ordered them to arrest the offenders."
Mrauk-U is an archaeologically important site containing many ancient forts. Previously Battalion LIB 378 of the Burma Army occupied the site, but they have since moved to another area.
AMrauk-U elder said that officials were behind a deal to sell earth from the archaeological site to local businessmen and that he was dismayed that half of the earth had already been removed from the site.
When Narinjara asked Nyein Lwin how the site could be safeguarded when officials were involved with the illegal removal of earth from there he said: "The judiciary should step in here. The judges should examine the matter and issue appropriate directives. We must make everyone accountable for illegal activities irrespective of their religion or community."
Most of those arrested were under-age, only 10 were adults. U Myint Thaung, the chief of Mrauk-U Police Station said that the under-age offenders would be given warnings and released, but the adults would be prosecuted under the archaeology laws.
He said: "Most of the arrested were from Paung Dock Village. They have been involved in the business of selling earth for some time."
Local residents said that many ancient buildings in Mrauk-U were facing an uncertain future as the authorities were not becoming involved with preservation initiatives, though they appreciated U NyeinLwin's prompt action on this occasion that led to the arrest of those illegally removing earth.
Courtesy BNI