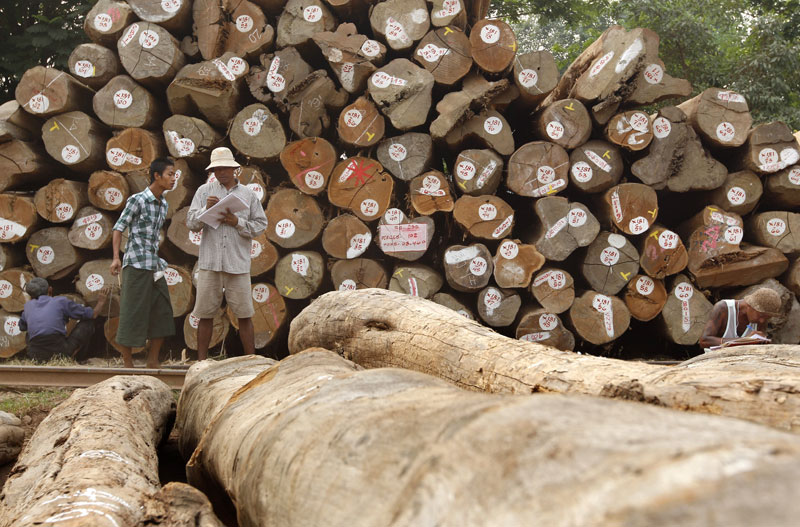 More than 55 tonnes illegal teak and hardwood have been confiscated from traffickers across Bago Region in the first week of this month, with four traffickers arrested, according to the region forestry department, state media has reported.
Between 1 and 7 December, the region forest authorities seized two trucks loaded with 14 tonnes of teak and over ten tonnes of hardwood in Bago District; nine tonnes of teak, other nine tonnes of hardwood and 160 tonnes of charcoal in a motor vessel in Taungoo District; and 0.228 tonnes of teak in Thayawaddy District and four tonnes of teak and six tonnes of hardwood in Pyay District.
According to official statistics, forest authorities seized more than 2,900 tonnes of illegal teak and hardwoods and 337 vehicles from January and November of this year, arrested 501 people connecting with illegal smuggling of the forest product, the report said.