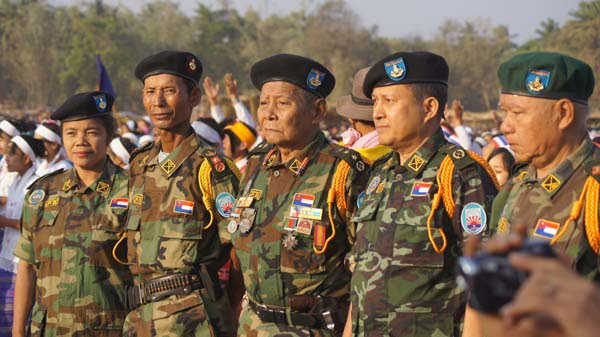 A revered Buddhist monk has been killed by members the KNU/KNLA Peace Council according to a statement issued by the Karen Human Rights Group (KHRG). According to the statement  the senior monk was arrested by five KNU/KNLA-PC soldiers, including the Company Commander known as Ta Wah. The incident occurred in Paingkyon Township, Hpa-an District in October 2014.
The monk was arrested, beaten, set on fire and buried. According to KHRG the monk was killed for refusing to allow the Peace Council troops to log trees in the local monastery's garden. Local residents were able to recover the body and provided the senior monk with a proper burial.
After the incident was reported to KNU/KNLA Peace Council leaders, a meeting was held on 20 April 2015 attended by the Karen National Union (KNU), KNU/KNLA-PC, the Democratic Karen Benevolent Army (DKBA) and the Border Guard Force (BGF) to decide suitable punishment. A number of the perpetrators have been arrested, however, Ta Wah has escaped and his current whereabouts are unknown.