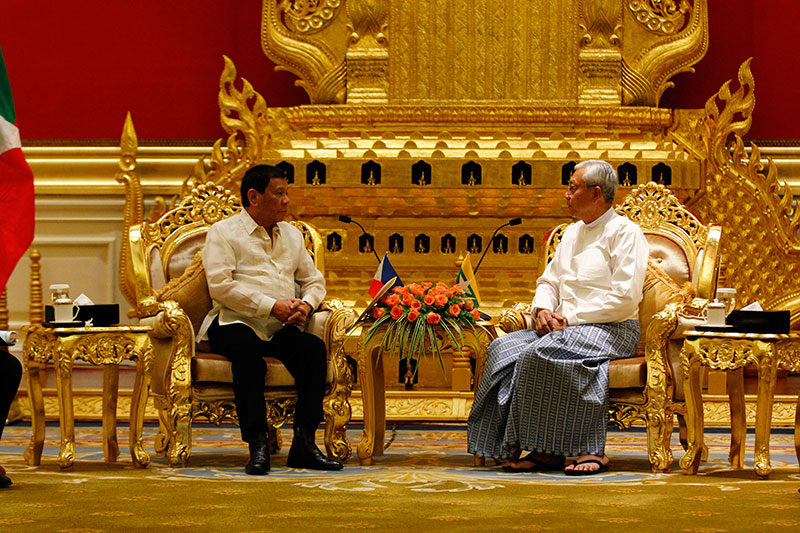 Rodrigo Duterte, the President of the Republic of the Philippines, spoke yesterday of the enduring bond between his country and Myanmar, which has had a six-decade diplomatic relationship, longer than the existence of the ASEAN organisation, of which both countries are members, state media reported on 21 March.
At an official state dinner, last night, Mr Duterte and President U Htin Kyaw both gave speeches that highlighted the significant history shared by the two nations.
Earlier in the day, a Memorandum of Understanding (MoU) was signed between the countries on food security and agricultural cooperation.