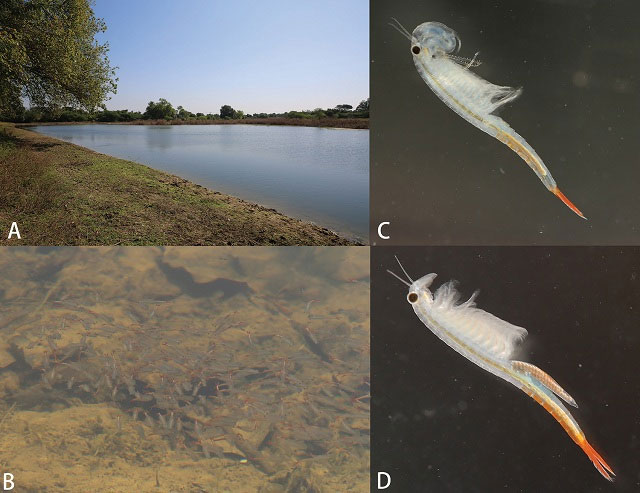 A new species of shrimp with a regally red tail discovered in Myanmar has been named after the 15th century queen who brought peace to the region. 
The Shin Sawbu shrimp (Streptocephalus shinsawbuae) live in seasonal pools and swim with a graceful backstroke.
They was discovered by a team of scientists from The Southeast Asia Biodiversity Research Institute (Chinese Academy of Sciences) and the Forest Research Institute, Myanmar, according to a study published in February in journal Zookeys.   
The name comes from Queen Shin Sawbu, who from 1454 to 1471 ruled Hanthawaddy Pegu, a kingdom that occupied what is today's lower Myanmar where the shrimp were discovered.
The team settled on the name of the only queen in Myanmar's history, who is attributed to governing a 50-year period of stability, as a tribute to its home and the hopes of a peaceful future for Myanmar, according to carcinologist Chen Xiaoyong, a co-author of the study.
Courtesy Global Times