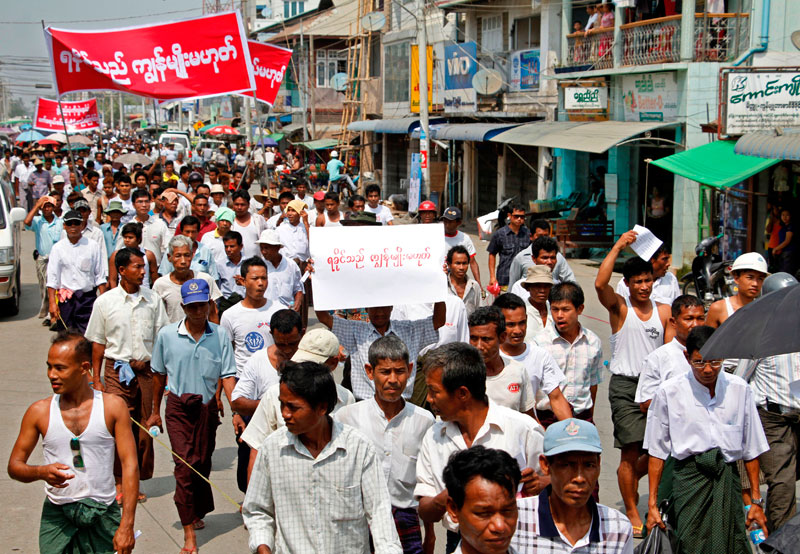 Though the Pyidaungsu Hluttaw (Union Parliament) elected a president and two vice-presidents on 15 March the Arakan National Party (ANP) and the National League for Democracy (NLD) have not yet discussed forming the Arakan State Government.
The ANP Vice-Chairman, U Phoe Min denied recent rumours that the ANP would agree to the NLD's choice for Arakan State Chief Minister if the NLD appointed five ANP Members of Parliament (MPs) as Arakan State Ministers.
Speaking to Narinjara News on 17 March he said: "We still haven't had any discussions with the NLD about organising the Arakan State Government."
Asked when the Arakan State Government would be formed U Phoe Min replied that the President has to nominate the Arakan State Chief Minister who will then nominate the Arakan State ministers, but they cannot be appointed until a majority of the Arakan State Parliament agrees to the nominations.
The ANP, with 23 MPs, has a majority in the Arakan State Parliament. This means that if they do not cooperate and approve the nomination for chief minister there may be problems forming an Arakan State Government.
Courtesy BNI