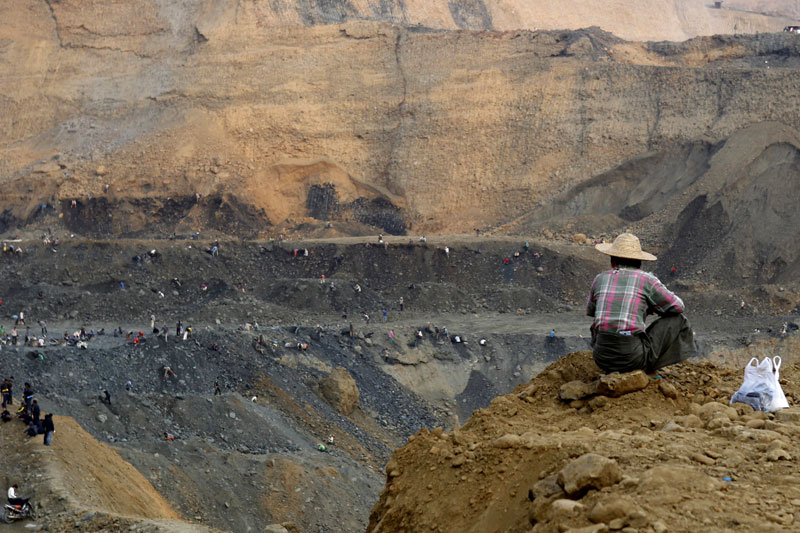 Migrant workers who forcibly entered a mining area in Phakant, Kachin State, on 6 November prompted a clash with authorities, resulting in the deaths of one police officer and two migrants, state media reported on 8 November.
Migrants are known to illegally enter mining areas to search through mine waste for overlooked gemstones. On Monday, a large crowd of migrant workers numbering about 500 entered the Ruby Dragon mining plot. When they were denied entry, the migrant workers allegedly attacked security police with hammers and stones.
At least eight others were injured in the clash, most of them police officers.