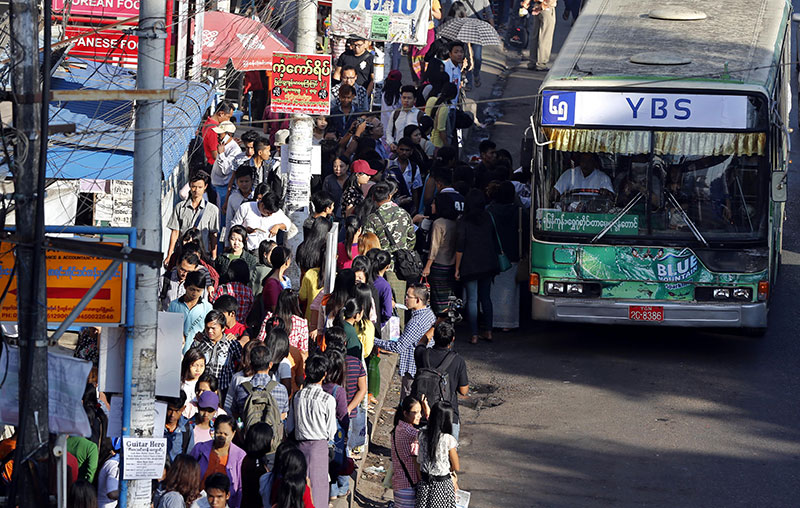 Yangon Region Government Road Transport Minister Nilar Kyaw said at the Yangon Legislative Assembly fourth regular session, that the government could not accept the suggestion that 'People were disappointed over YBS'. 
Minister Nilar Kyaw was speaking in response to Dagon constituency legislator Kyaw Zeya who had said people were disappointed with the service.
"The words used by legislator 'People disappointed with YBS' is misleading the people and is counterproductive to its objective. The people will judge YBS when the time is ripe," Nilar Kyaw said.
Dagon Constituency legislator Kyaw Zeya said at the assembly session that, "People have lost their trust in the YBS and its original motto of 'YBS for people' has been changed to 'People disappointed by YBS' in their mind." 
Minister Nilar Kyaw added that there were 2.2 million bus commuters in Yangon and her region government was doing their best for the convenience of these commuters. 
Legislator Kyaw Zeya told reporters after the assembly session, "If they cannot accept our criticism it will not be good in the future."