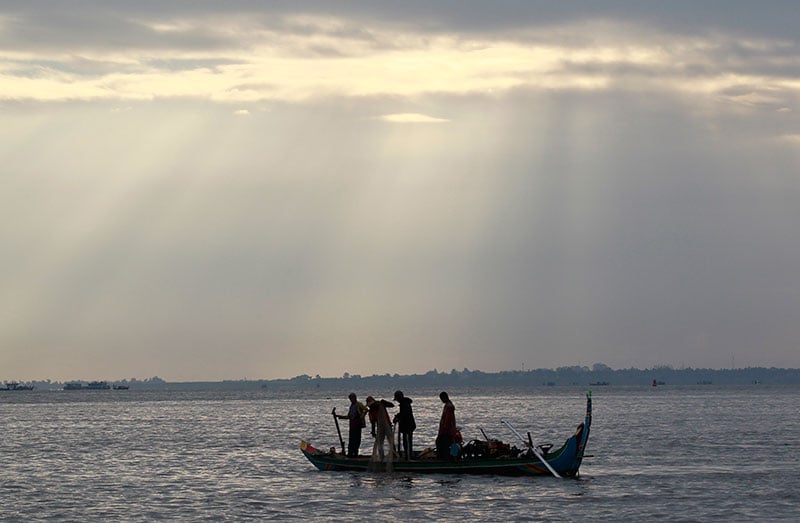 The Chinese secretariat of the Lancang-Mekong Cooperation, a partnership between China and five Southeast Asian countries, was opened on March 10 in Beijing.
The secretariat will be located within the Chinese foreign ministry compound, and will facilitate communication with member countries while pushing for the implementation of Lancang-Mekong Cooperation projects.
Chinese Foreign Minister Wang Yi and diplomats from Thailand, Laos, Myanmar, Cambodia and Vietnam, all of which are countries along the Mekong River, attended the launch ceremony.
Wang said in a speech at the ceremony that 45 projects that have already been approved will be completed by the end of this year.
"We plan to hold the third Lancang-Mekong Foreign Ministers' Meeting in the latter half of this year to prepare for the upcoming Lancang-Mekong Leaders' Meeting in 2018."
He noted that a five-year action plan will be submitted at the summit where a second group of projects will be confirmed.
Wang said the Lancang-Mekong mechanism is highly practical and effective, noting that the mechanism doesn't just talk the talk but also walks the walk.
According to Wang, the six countries have already formed four joint working groups to facilitate cooperation in connectivity, energy, cross-border economy, water resources and agriculture.
In March 2016, China opened the floodgates on the Lancang River for a period of two weeks, releasing massive amounts of freshwater into the Mekong basin to help alleviate the drought in Southeast Asia.
Courtesy of Global Times