Myanmar's forefather of modern economics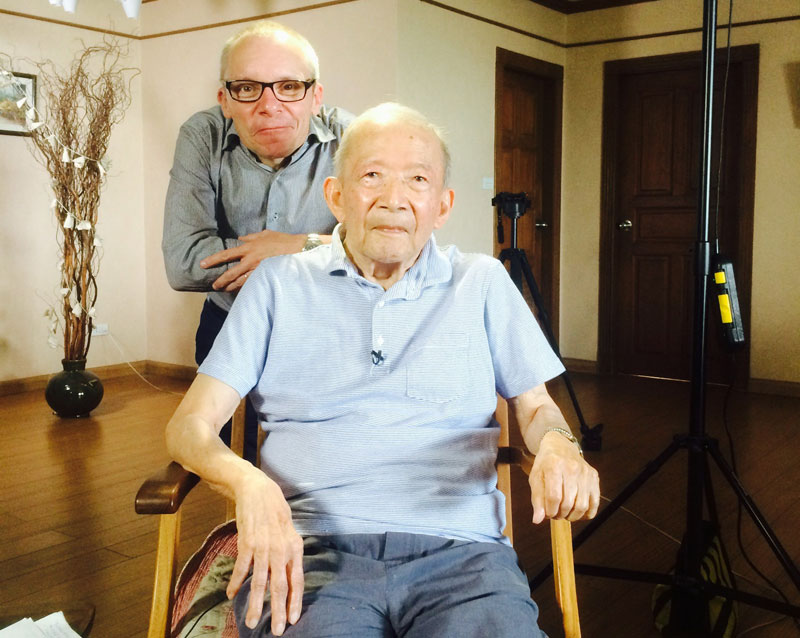 Myanmar's real heroes and villains are well-known amongst the international community. Some stand out and others are largely forgotten and never credited. Heroes like Bogyoke Aung San, the father of an independent Burma and his daughter the international democratic icon, Daw Aung San Suu Kyi. And villains such as General Ne Win, who in 1962 plunged Burma into a socialist programme which saw it slip off the international world map into decades of military dictatorship. And finally, dictator Senior General Than Shwe, who some suspect to be the puppeteer of Myanmar's current political state.
Less well known is economist U Hla Myint who came from modest beginnings. U Hla Myint who was born in 1920 in Pathein, Burma into a family with little financial means during the period of British Colonial rule. He was noted through his school life as a bright child and was allowed to undergo a test at the age of 14 to begin university studies. He officially enrolled in Rangoon University at the age of 15.
The entire time that U Hla Myint was in university, he achieved top grades despite only being in his midteens. He finished his degree early and continued at university associating with other brilliant minds of the time, the most well-recognised being economist Joseph Schumpeter, a noted Harvard professor. Eventually, in the late 1930s, he went off to study at the London School of Economics.
World War II broke out leaving U Hla Myint stuck in England. All of LSE's top economists had left to serve under British leader Winston Churchill's war cabinet creating a brain drain at the school. As London buttoned down under war-time austerity and occasional Luftwaffe bombing raids, U Hla Myint began researching his Ph.D. under Austrian economist, Friedrich Hayek, the well-known defender of classical liberalism who won a Nobel Memorial Prize in Economics in 1974.
After the end of the war and finishing his Ph.D., U Hla Myint returned to Rangoon where he helped to reestablish what was then Rangoon University's economics department as it had been destroyed during the war. The buildings were reconstructed from the ground up and during the rebuilding, classes usually took place in bamboo huts. Despite the hurdles, the department became known as one of the leading economics departments in the world, living in a golden age economic theoretical development.
U Hla Myint had his eyes on Myanmar's agriculture sector, stressing the need for an export-orientated mindset, calling for open borders and a cut in international tariffs.
As noted Australian economist Sean Turnell said during a recent lecture on U Hla Myint's economic achievements, the noted Myanmar economist stressed the importance of export-led growth at a time – 1940s-50s – when conventional economic models stressed industrialization, import substitution, and state-led and protected economic growth. In retrospect, it can be seen he was a visionary.
U Hla Myint was preaching the importance of property rights, incentive-based economics, and economic freedoms well before the ideas were thrown around in the international community. Others would go on to achieve prizes with ideas similar to his own.
After leaving Myanmar in 1962 amidst the turmoil of General Ne Win's coup d'état which saw his foreign friends deported, U Hla Myint begun his best economic work while serving as Emeritus Professor of Economics at the London School of Economics from 1966 to 1985.
He expressed the importance of an export-oriented development strategy for Myanmar and the Southeast Asia, noting that if you export to the world the market you could enjoy would allow economies of scale production and efficiency. 
Trade was not about earning money, but lifting the economy and productivity, avoiding leaving industrial resources idle. He sought institutional change. He stressed the importance of exporting agricultural products, a process that would lead to other developments that would help transform the broader economy.
"The expansion of peasant exports leading to the development of the market system by drawing the peasant households into the exchange economy, this would be a powerful factor in reducing the marketing and organizational costs of the traditional sector, this will pave the way for further economic development through a greater degree of specialisation and divisional labour," wrote U Hla Myint at the time.
U Hla Myint returned to Yangon in 2012 to attend an economics event headlined by Joseph Stiglitz, 20012 Nobel Prize winner, entitled, "An Agenda for Equitable and Sustainable Development for Myanmar." Mr Stiglitz received all the attention.
Even on U Hla Myint's return, he was to focus on the growth of Myanmar's agricultural sector and was against centralization saying: "Look it never worked 50 years ago when I was arguing against it 50 years ago. It isn't going to work now."
U Hla Myint's main argument was that there was not the storage capacity and infrastructure for a centralised agricultural system in Myanmar. He stressed that a free market system would allow an expansion of capacity and growth in the economy, as seen in many other countries around the world. 
All information was provided by Sean Turnell during a recent speech in Yangon
---
This Article first appeared in the July 16, 2015 edition of Mizzima Weekly.
Mizzima Weekly is available in print in Yangon through Innwa Bookstore and through online subscription at www.mzineplus.com