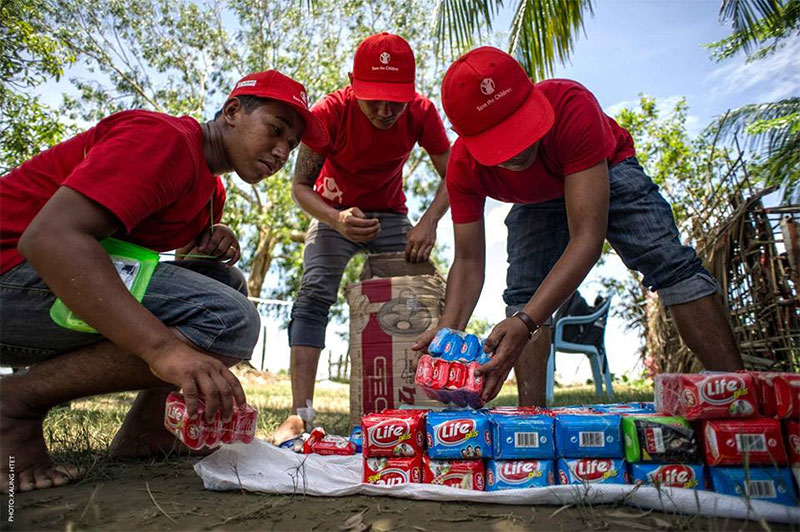 Global aid agency Save the Children has welcomed an announcement by Foreign Minister Julie Bishop of increased humanitarian assistance to Myanmar to help support education and resilience to natural disasters for displaced communities, the agency said in a statement on 1 August.
The United Nations estimates there are one million people in Myanmar in need of humanitarian assistance. Save the Children has been supporting many of those in need, including those affected by flooding and landslides last year, along with ongoing unresolved conflict and inter-community violence.
Australia's latest commitment of $12 million to help tackle these challenges, takes its total humanitarian assistance for Myanmar to $65 million since 2012.
Save the Children Australia chief executive, Paul Ronalds, welcomed the Australian Government's particular focus on education, disaster preparedness, and support for services for women and girls, in its latest contribution.
"As an agency with direct experience in supporting the education of displaced children within Myanmar and those who have sought refuge in neighboring countries, Save the Children welcomes this further humanitarian contribution from Australia, which will help ensure displaced children access the education they need to help fulfil their potential and escape poverty," Mr Ronalds said.
"It aligns with Save the Children's global aim of ensuring that no displaced child is out of school for more than 30 days."
"It is also particularly encouraging to see the Australian Government's focus on preparing for, and building resilience to natural disasters in Myanmar, which is one of the most vulnerable countries to these events in South-East Asia. Hundreds of thousands of people are still feeling the effects of the 2015 floods and landslides."
"Save the Children has long championed the need to support and work with disaster-prone nations like Myanmar in preparing and responding to emergencies, and has committed significant resources in helping countries in this regard."