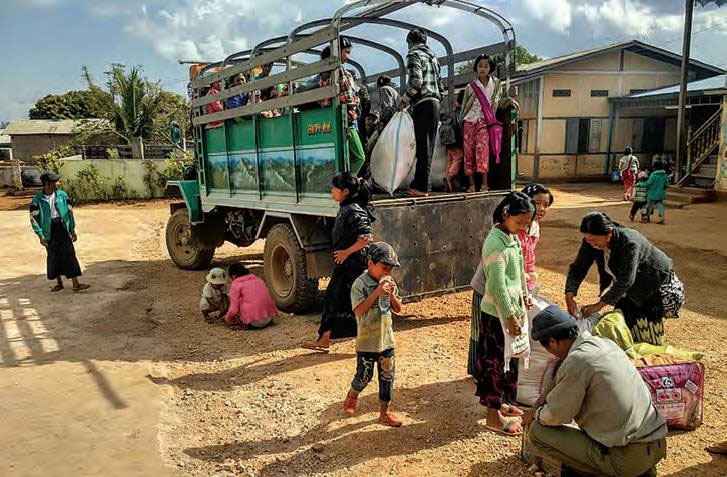 More than 150 villagers have fled to camps in Kyaukme township in the northern part of Myanmar's volatile Shan state to escape intensified fighting between government soldiers and Ta'ang National Liberation Army troops, a local lawmaker told Radio Free Asia this week.
According to a report by the agency on December 29, Sai Tun Nyan of the Shan Nationalities Democratic Party, who represents the town of Kyaukme, said he and another state lawmaker took residents of Nyaung Maung village to safety in internally displaced persons (IDP) camps in Kyaukme.
The United Nations estimates that more than 100,000 people have been displaced by fighting between government soldiers and ethnic armed groups in Kachin and the northern part of neighbouring Shan state.
The two Shan state parliamentarians said they plan to take more people to the camps there as villagers fear for their safety during the ongoing bout of fighting that began on December 26.
"Because the government army used airstrikes, people were killed and injured, and houses were damaged," said Sai Tun Nyan.
"People are afraid, and more than 150 IDPs have arrived in Kyaukme," he told RFA.