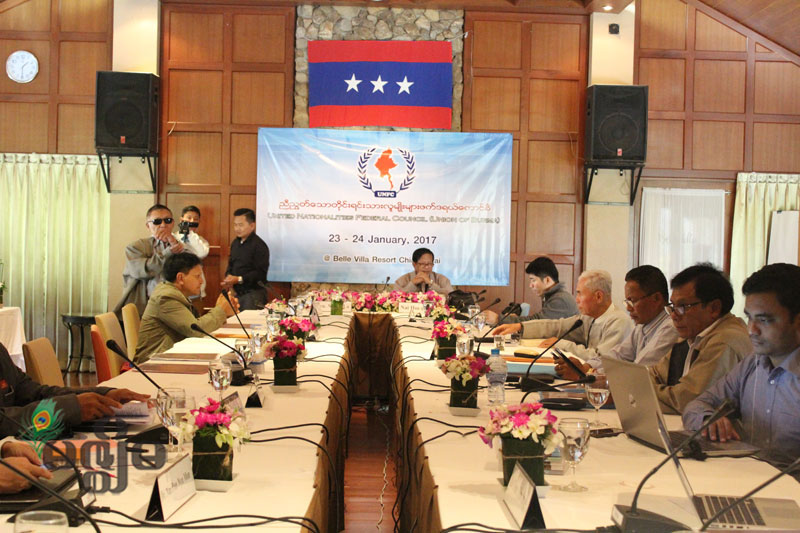 Branding the Northern Alliance - Burma, which includes Kachin Independence Army, Ta'ang National Liberation Army, Myanmar National Democratic Alliance Army and Arakan Army, as a 'terrorist organization' is spoiling the process for political dialogue, according to the United Nationalities Federal Council (UNFC).
The UNFC made the claim in a statement issued on January 27 after the UNFC's central executive committee emergency meeting held in Chiang Mai, Thailand, from January 23 to 25.
On 7 December, last year, the Shan State parliament approved the proposal to brand the Northern Alliance - Burma as a terrorist organization.
Also at the three-day meeting, the UNFC central executive committee decided to hold a conference in late March.