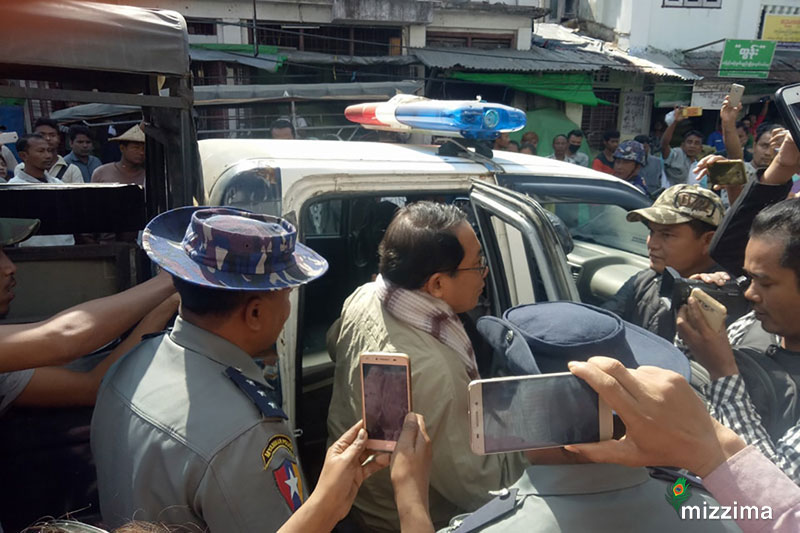 Rakhine State Election Commission said that House of Representative MP for Ann constituency Dr. Aye Maung who is facing charges under the Unlawful Associations Law is still an MP in accordance with the constitution.
Rakhine State Election Commission Secretary Thurein Htut said, "An elected MP will be disqualified and his MP Status will be void when he is convicted by a court in a case. I mean at the time of conviction. His MP status will be valid during appeal to his conviction, and until the final verdict on his case and before exhausting all legal rights for appealing against his conviction."
Ann constituency lower house MP Dr. Aye Maung and writer Wai Hin Aung gave talks during a talk show held on January 15 in Rathedaung town on the occasion of memorial for anniversary of fall of the Rakhine Kingdom and loss of sovereignty under the title "Loss of Kingdom on New Moon Day".
The President's Office directed the Home Ministry on January 17 to arrest and prosecute these two persons for their talks that allegedly conducted public mischief and committing high treason along with having contacts with an unlawful association.
The wife of Dr. Aye Maung said to media on January 18: "He never did wrong, he always does right. I feel upset as he was arrested and charged with the wrong sections of the laws like a dictator does but I am not sorry. He always does the right things. Not only the nationalist cause, he also works for the ethnic affairs cause. I don't know under which sections he is charged."