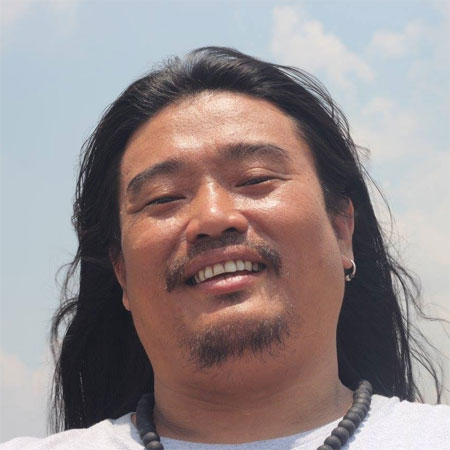 As millions turned out to vote with hope in their hearts on Sunday, one of the groups of people unable to take part were Myanmar's political prisoners. 
Some of the very activists whose struggle and sacrifice helped bring about the elections are behind bars, unable to take part. They couldn't vote, couldn't stand as candidates, and couldn't take part in campaigns. They were disenfranchised precisely because they have spoken up for democracy and human rights. How can the election be considered credible while political prisoners are not only denied their freedom, they are also denied their democratic rights as well?
It is an irony that people who have fought for democracy for a long time are not able to have their say in this election. These activists in prison should be treated as heroes, but they are being denied their opportunity to be part of the process. They should have been at the front of the queue to cast their vote, but they were locked up in prison instead. Even during the election campaigning period, some activists were arrested and imprisoned for making jokes about the Army chief.  
One of them, Patrick Kum Jaa Lee is in jail for a Facebook post he disputes he even made and is suffering from bad health in awful prison conditions. He isn't even being allowed out on bail. What law has he broken and what danger does he present? None. There might be more freedom of expression now, but it is freedom on a short leash.
The issue of political prisoners used to dominate domestic and international debate about the situation in Myanmar. Even the British government now admits that President U Thein Sein broke his promise to release all political prisoners by the end of 2013. Were there any consequences for lying to the international community? The opposite, his government received more international support. The message to the Myanmar government was clear. The international community was prepared to tolerate a certain number of political prisoners without it affecting diplomatic or trade relations. From then on, the numbers of political prisoners started to grow again. 
There are more than a hundred political prisoners in jail now, and around 500 more awaiting trial. If the farmers jailed or awaiting trial for protesting land confiscation are included, the numbers rise to close to 1,600. Not far off the estimate of 2,100 political prisoners before reforms began.
Sadly, though, it is not only the international community which dropped the issue of political prisoners as a priority. Senior pro-democracy politicians rarely talk about them. It wasn't a dominant issue in the election campaign. 
Political prisoners will be sad to be excluded from the election, but will also be hoping that if the NLD are able to form a government it will be good news not just for Myanmar, but for their own prospects of release.
The NLD will have to work within the 2008 Constitution, which gives the military the power to appoint the Home Affairs Minister. With the police, justice system and security services still under military control, arrests and jailing of political activists can still happen, and the NLD unable to stop it. An NLD President can order amnesties for political prisoners, and start paying compensation to them and their families. An NLD government could also move quickly to start repealing repressive laws used to jail activists. President U Thein Sein didn't repeal these laws, he just changed the way they were applied. 
But without direct control of the police, there is a danger that the revolving door of activists in and out of jail could continue. Activists could still be arrested and face long periods in jail while on extended trials, only to be released as soon as they are convicted as the President then has the power to release them. 
One of the first steps a new NLD government should take is to set up a new review committee to look at the problem of political prisoners. This committee should include genuine civil society and have powers to investigate cases, ensure political prisoners are released and compensated, and review laws which need to be repealed or revised. The decision on whether a political prisoner remains in jail or not should not be at the whim of a president. There needs to be a proper independent judicial process. 
These elections don't mean an end to political prisoners in Myanmar, just as they don't mean Myanmar itself is free. Our struggle isn't over yet. We are not even close. As long as a single political prisoner remains in jail, it is the responsibility of all of us to work for their release. 
Wai Hnin Pwint Thon is Campaigns Officer at Burma Campaign UK